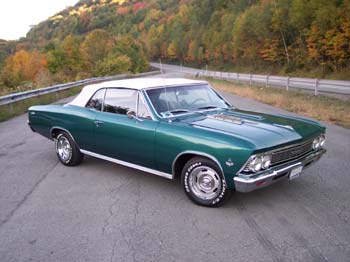 There is the car that really started the sickness: my father's '66 Chevelle. Once I drove that thing I was hooked.
I've been drawing my whole life. And it didn't take long for my sketches to go from dinosaurs and sharks to cars. As a little kid I must have done a hundred Hot Wheels sketches. As I got older I took an interest in NASCAR and NHRA. When my dad picked up his Chevelle, and I turned 16 turning wrenches on my own Chevy.
I also have deep computer dork roots, both in racing games and digital artwork, even some tech too. In high school I started studying graphic design, and I graduated from Mohawk Valley with a degree in Visual Communications. One of my first college assignments was to mate an object and letter form in a simplistic, stylized manner. My first thought was a Chevy in front of an SS: see the Monte Carlo to the right.
Check out the project cars page for information, pictures and videos of my Chevrolets.